Tell a friend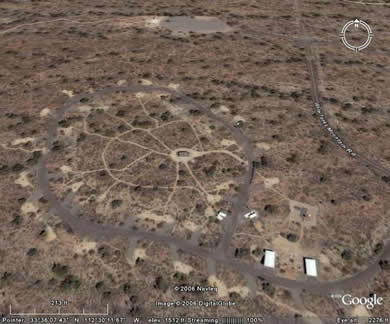 White Tank Mountain Regional Park offers 40 individual sites with no water/electrical hook-ups. Each is a "Semi-Developed" Site with a picnic table, barbecue grill, a fire ring, and plenty of room for camping. All restrooms offer flush toilets and showers. All sites in the campground are available on a first-come, first-served basis.
Nearly 30,000 acres makes this the largest regional park in Maricopa County. Most of the park is made up of the rugged and beautiful White Tank Mountains on the Valleys west side. The range, deeply serrated with ridges and canyons, rises sharply from its base to peak at over 4,000 feet. Infrequent heavy rains cause flash floodwaters to plunge through the canyons and pour onto the plain. These torrential flows, pouring down chutes and dropping off ledges, have scoured out a series of depressions, or tanks, in the white granite rock below, thus giving the mountains their name.
Large camping groups can reserve a Group Campground.
Group Campground Area 14 - 2 large ramadas with 4 picnic tables each, 2 large barbecue grills, one large fire ring, restrooms with showers, lights/electrical outlets, and parking for approximately 50 RVs. There are no hook-ups or dump station.
Youth Group Area 12 - For Boy Scouts, Girl Scouts, and other youth groups with the intent to camp groups of children under the age of 18 years. Groups must be adult supervised. The group area offers 12 sites that accommodate 1 or 2 tents per site, 1 small grill at each site, a group fire ring, 3 picnic tables at the fire ring, and restroom facilities.
Other camping areas - Willow Rd., Trailhead Staging Area, and the Competitive Track Parking Area. Contact park for details.
Group Camping Fee
Reservation fee, non-refundable - $30
Group campsite - additional $8 per night per unit or ($48 minimum)
- includes restrooms, ramadas, grills, fire pits, and dry camping
Youth campsite - additional $2 per night per person

comments powered by