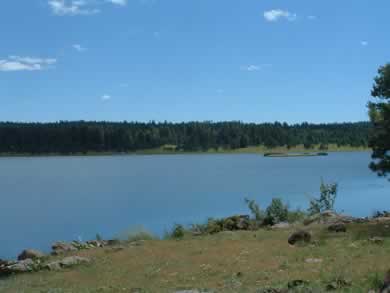 A nice 9 miles drive south of State Route 260 on State Route 473 will bring you to the jewel of the White Mountain Apache Indian Tribe, Hawley Lake Campground. The amenities are second to none on the reservation and the scenery is unbelievable.
300 acres of water make up Hawley Lake, and if you like to fish for trout, this is the place for you. Rainbow, brook, cuthroat and brown trout all inhabit the lake, but to catch them you must obtain a White Mountains Apache Indian daily fishing permit from one of the sporting goods stores in the Show Low, Pinetop/Lakeside area or at the store on the lake. Hon-Dah Convienience store at the SR 260 and SR73 also has permits. Tel. 928 369-4311. There is a country store on the lake to gas up, get a snack or to buy a lure that you might have forgotten. You can also purchase a fishing permit at the general store on the lake.
For a high resolution Gigapan Photo of Hawley lake Click Here
Directions
From Show Low, Take SR 260 east 7 miles past McNary to SR 473 turn right and travel 9 miles to Hawley Lake Campground.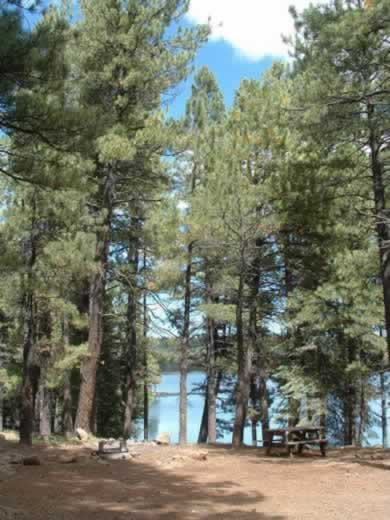 comments powered by