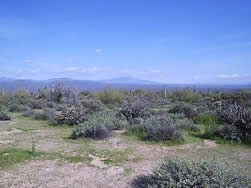 Above: The view from McDowell Mountain Regional Park located just north of Fountain Hills. In the distance is Four Peaks Mtn.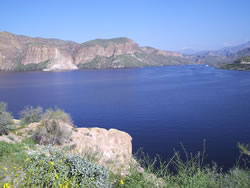 Above: Canyon Lake east of Apache Junction offers a cool getaway to the summer heat.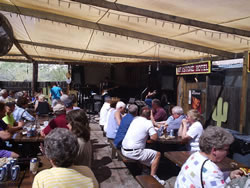 Above: The historic town of Tortilla Flat is just a few yards away from Tortilla Campground.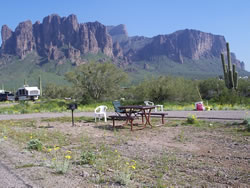 Above: The Superstition mountains loom over the campground at Lost Dutchman State Park.