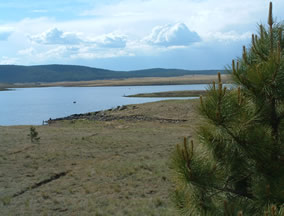 Above: Big Lake is the heart of the White Mountains, serving as a stepping stone to many activities in the surrounding area.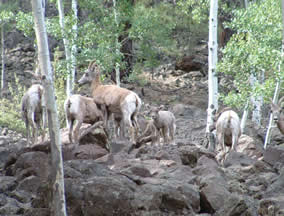 Wildlife in the White Mountains is predominant. Elk, turkey, deer, bear and bighorn sheep are often seen throughout the area.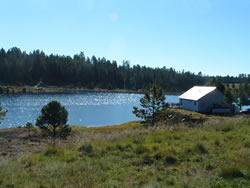 Reservation Lake on the White Mountain Indian Reservation offers spectacular scenery and fishing.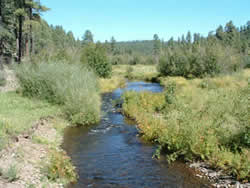 Many small streams like the West Fork of the Black River run through the White Mountains.