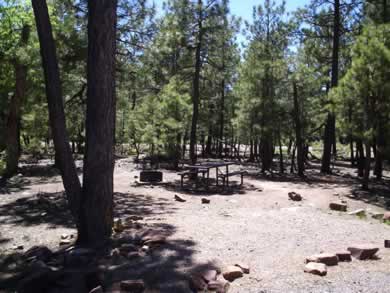 Mogollon Campground, although not directly in the Woods Canyon Recreation area, sits just outside and is only 2 miles from the lake. For those who like spectacular views, this campground is one of the closest to the Mogollon Rim. a short walk will take you to the Rim Lakes Vista Trail which runs along the edge of the Rim.
The Rim Visitors Information Center is located at the junction of the S. R. 260 and Rim Road.
Showers are located at Canyon Point Campground 5 miles east of the visitors center on S. R. 260. The charge for using the showers is $5.00.
Directions
From Payson, head east on S. R. 260 until you reach the top of the Mogollon Rim and hang a left on F. R. 300 (Rim Road). travel 4 miles on Rim Road to the campgrounds (you will just have passed the entrance to Woods Canyon).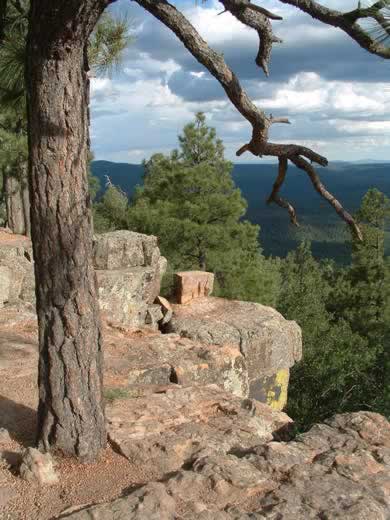 comments powered by